paul (paul4barbus) whiteing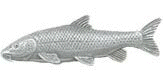 TAA fishing stuff :
I fished TAA river venues for some 35 years, some 20 years as an associate bailiff - but this year (2016) I decided not to renew my membership. It seems strange not to have a TAA permit but this decision was due to the decline in the River Kennet; the decline in the barbel stocks; the crayfish; the "furry" killers - all my opinions I have to add.
My original plan was to have used this page to convey useful information about the TAA river venues, including pictures of swims, and maybe some fish, to help others.
But it is a proven fact that too much information, especially on the internet, can have an adverse effect on a fishery and club members so, in deference to TAA members, it is unlikely that I will ever add anything to this page after all.
But click for their website...