I carry the seat, but the seat carries the bait-bucket and squares of tarpaulin I lay on the ground (a good slug gatherer); I carry the bag, and the bag carries the unhooking mat. In other words I make sure items are clipped/tied together where possible to make carrying, and especially when moving swims, easier. I had too many years of struggling.
Unhooking mat is attached to the bag utilising (generally available) buckle clips (these carry a variety of names) sewn on to spare bits of webbing.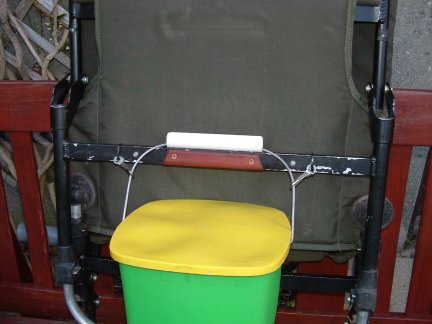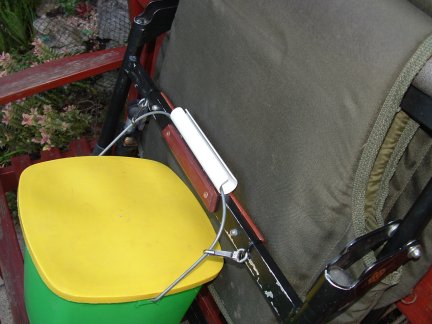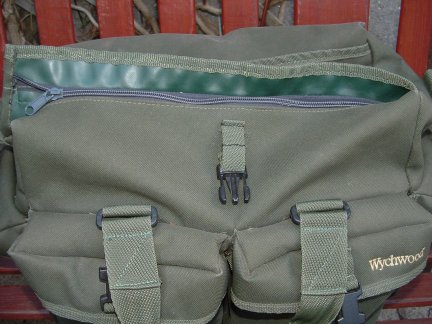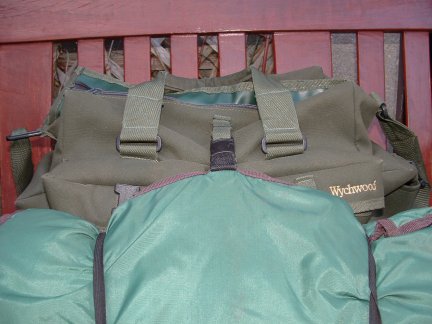 Some more examples - now relics of the past
I also modify my landing nets and handles so that when moving, the net remains attached to the handle (velcro) and minimises snagging on bankside vegetation, but is easily available to use. This modification works well on a telescopic handle (pictured) as it just requires a shake to unattach, and the handle will extend to its full length. I still use the same on my Powerstretch handle but as this requires unlocking and setting at whatever required length for the particular swim, this is best done before fishing.
A handy one is to provide a 'tag' on my coat (two shown) to keep my forceps on, and a retaining loop to avoid them swinging in the way when crouching down (but then as I rarely actually wear a coat then this is a relic idea from days gone by).